With an introduction by Paul M. Pearson, director of the Thomas Merton Center (Louisville, KY)
(Shambhala Publications, 2006; reprinted 2019 by Echo Point Books and Media)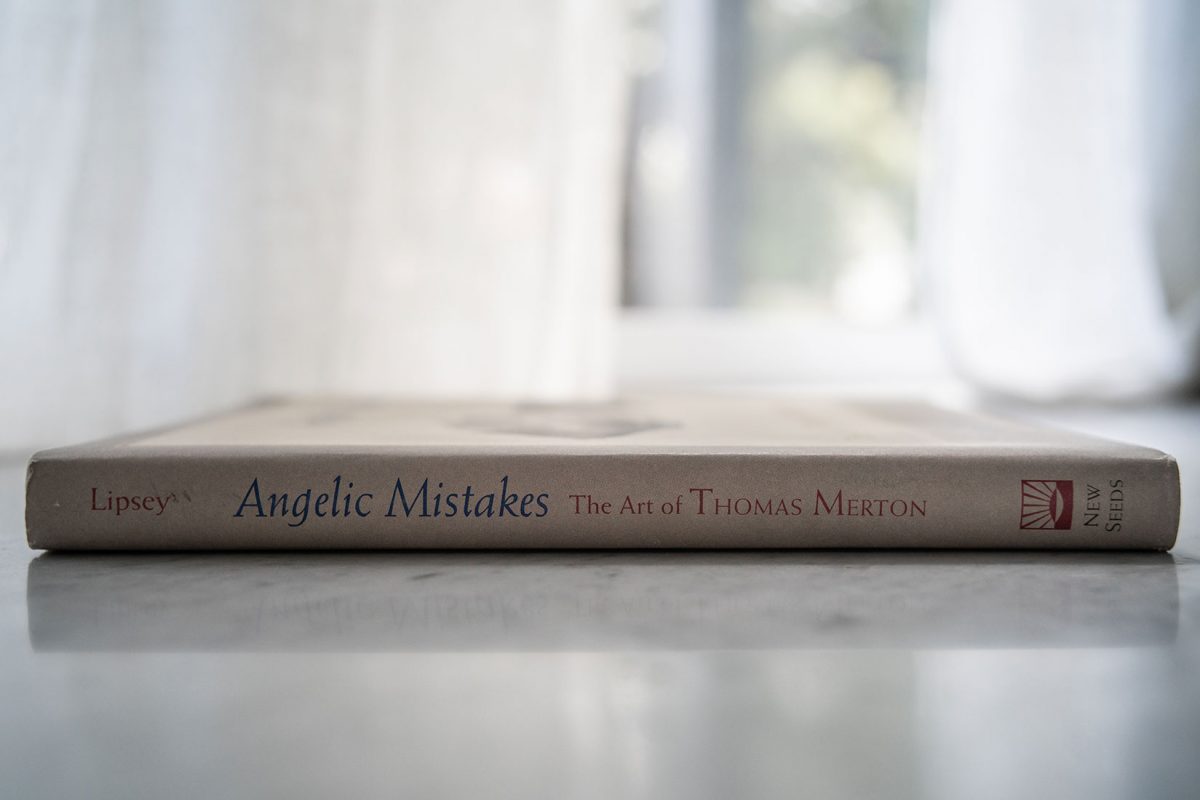 Most of us know of Thomas Merton, the Trappist monk and author of world fame, for his many writings and his peace activism—but not for his visual art. Yet the art was always there, meticulously preserved at the Thomas Merton Center and in private collections: for the most part abstract brushwork in a style midway between Zen calligraphy and the expressive Minimalism of his friend at the center of the New York art world, Ad Reinhardt. Further, some of the finest of these works on paper would prove on close examination to be prints—monoprints, one time only, created by the simplest of means while Merton lived in the 1960s in a hermitage on the grounds of his monastery, the Abbey of Gethsemani. Mystery upon mystery, as he might say. None of this rich heritage from Merton had been explored, understood, placed in its dual setting as products of that moment in American art and of a ceaselessly creative mind.
I noticed Merton's visual art in 1982, when I came across well-chosen works serving as illustrations or grace notes in his late book of essays, Raids on the Unspeakable. A visit to the Thomas Merton Center to explore what else there might be yielded two certainties: that this material called out for interpretation and publication, and that it would take me time to undertake the project. Years passed, the project unforgotten, until the first years of the new century.
The exploration was an adventure from start to finish. I hope that Merton's readers will find their way to this book in which Merton still lives.